Our Golden Calendula Harvest
---
The crisp mornings and the rich, warm days of the harvest season are upon us.
Although we may not be participating in traditional fall rituals as much as we may like (bobbing for apples just seems to be out of the question this year) we had been in high anticipation for this year's annual Calendula harvest.
For months, we have been admiring the plight of our Calendula that's been growing on the berm at Kettle Care. This amazing botanical, nicknamed 'The Mother of the Skin', is oh-so resilient. Calendula is usually one of the last flowers standing, as it blooms into fall and withstands the elements of changing seasons. Also, this powerhouse plant provides ample skincare benefits.
Like the bees, we are happy to see that this flower is still readily blooming.
---
The fall colors and 360-degree mountain views are something we will never tire of. However, this trip we noticed that nature's fall pallet seemed to have an extra special glow to it.
While pausing to take it all in, we were lucky enough to share a moment of serenity with this buck. Feeling grounded and inspired, we continued our way up to the farm.
---
Of course, we had to swing by the Terrapin Farm road stand and stock up on our favorite Organic staples - Squash, Greens, Onions & Garlic for cooking all of our favorite fall meals.
We also took a quick pause to enjoy what the Terrapin crew has labeled as 'hot candy' - a delicious and flavorful pepper that tastes as good as it sounds.
---
The flowers this year were dewy and full of nutrient-rich resin.
As we went along picking Calendula, we were baffled when noticing what was to be called the 'Rogue Calendula' - a plant that grew from seed a great distance from the intentionally planted rows of flowers. Apparently, this certain seed somehow traveled on it's own path, and instead felt at home amidst the rows of cabbage. We admired it's ability to grow where not necessarily planted - but a place where it could thrive and stand out, nonetheless.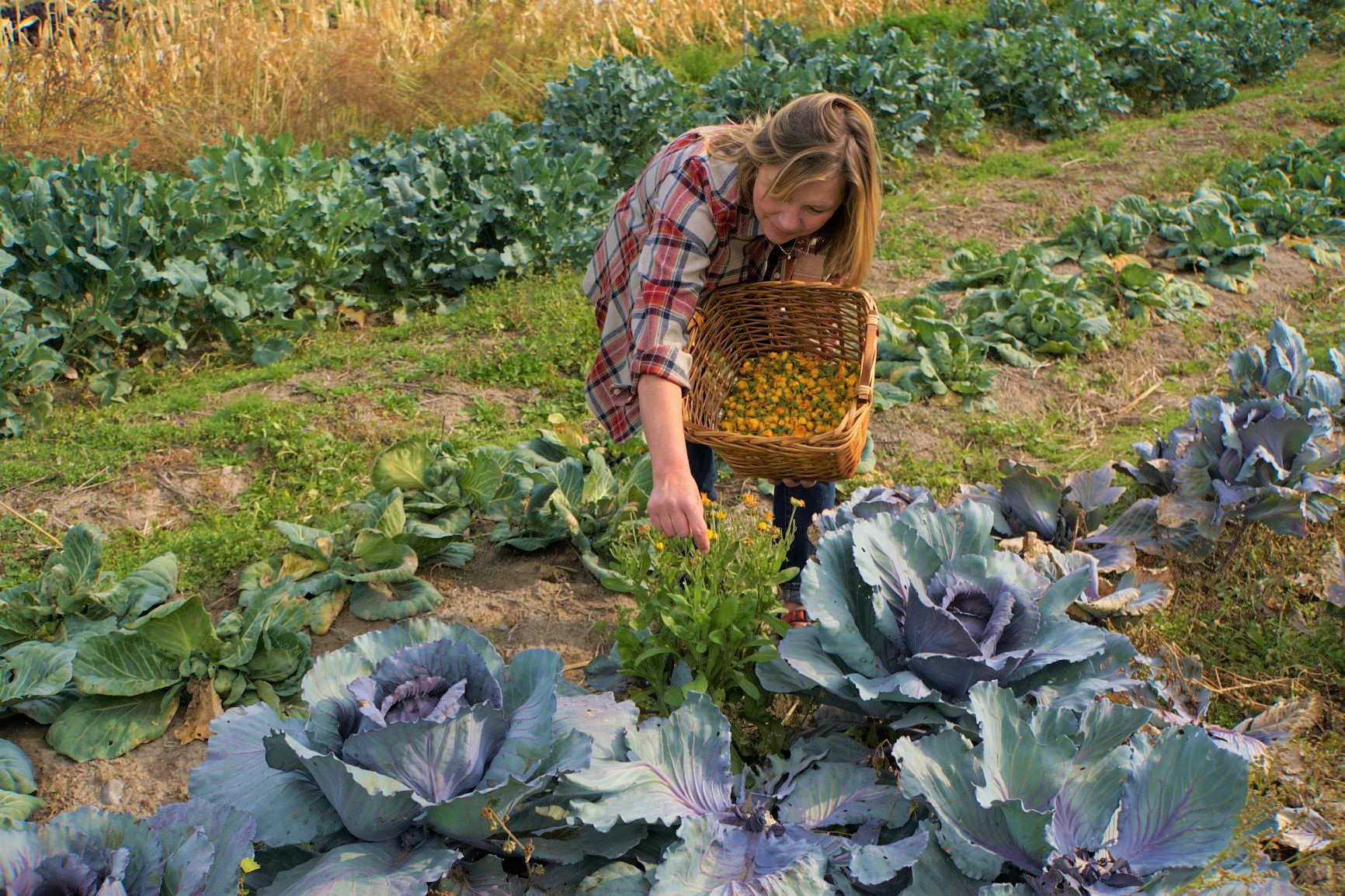 ---

With the Calendula on the drying rack back at Kettle Care, and full of renewed energy, we shifted focus to getting our seasonal batches of KCO Fall Products ready. We aimed to savor the beautiful moments of fall we had experienced and materialize these feelings of serenity and coziness.