Posted by KCO Team on Oct 15th 2021
Autumn is also the end of Calendula harvest season. We've already had our first overnight freezes here in Montana, but our friends at Terrapin Farm know that Calendula is hardy and that we can often harvest its flowers well into October.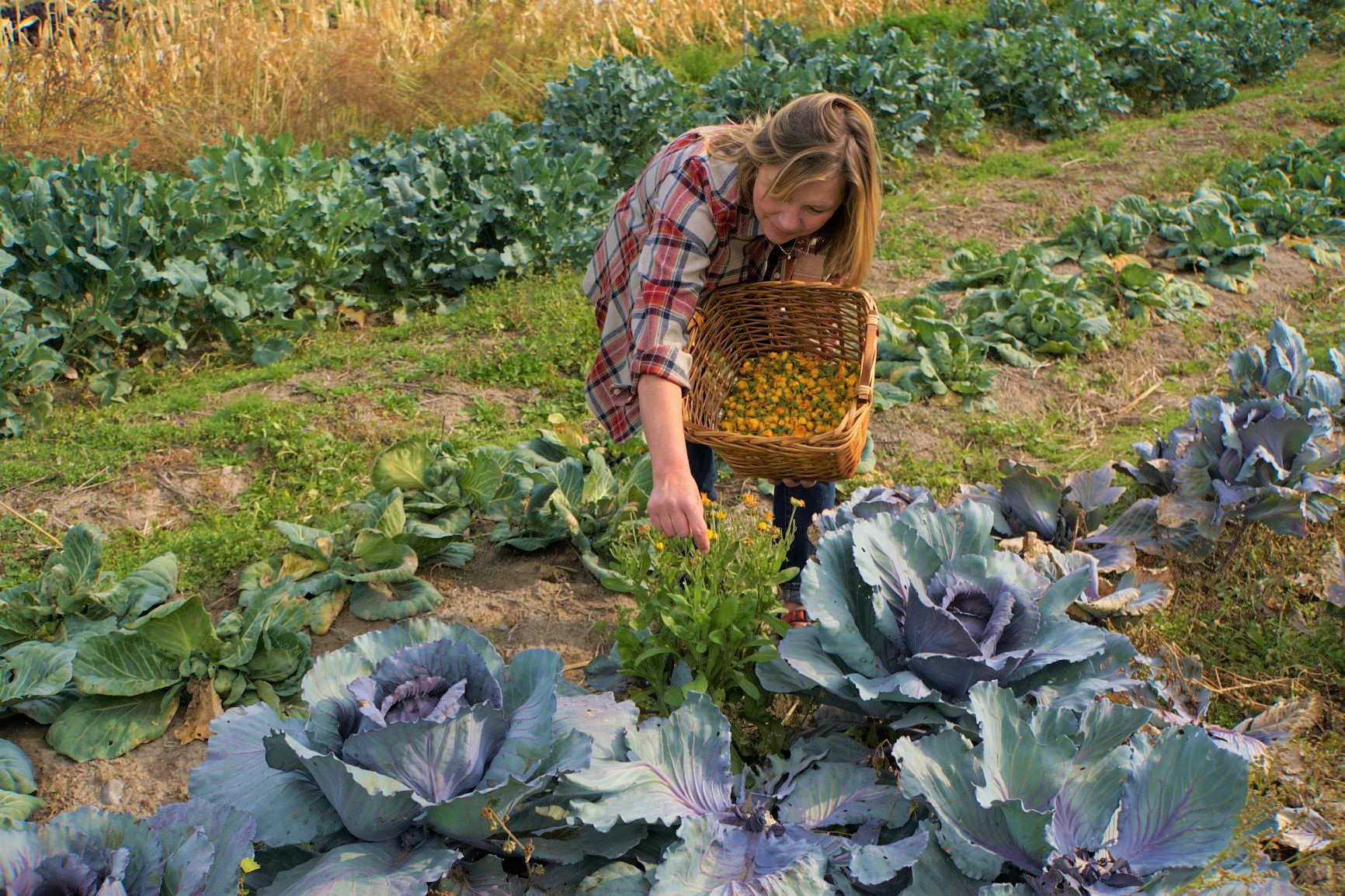 There are a few different types of Calendula, and people often ask what we use. We use the special variety Calendula Resina, because it carries a high amount of healing, soothing resin. In fact, there's such an abundance of resin that our hands are usually really sticky after we harvest it (but they're also super healthy).
We use Calendula as an extract and also in oil saturations, depending on the product. And we make them all in our lab where we can control strength and purity.
Some of you may have guessed by now why we're highlighting Calendula today. Our long-awaited Clarifying Calendula Moisturizer is finally here!
Rich in clarifying Sea Buckthorn and oil-balancing Yarrow and Lavender, this little wonder nourishes without clogging pores and strengthens, tones, and rejuvenates those weather-beaten skin cells. This moisturizer will replace our Balancing Lavender Elixir, and fans of that elixir will undoubtedly love this Calendula moisturizer.This moisturizer is ideal for layering beneath liquid makeup or simply to use by itself for clarifying skin support. You can also layer it with Balancing Lavender Créme to really nourish dry skin.